Medi Hex Hand Sanitizer 5 Liter Price in Bangladesh
1,400.00৳ (-29%)
Product: Hand Sanitizer
Brand: Medi Hex
Country of Origin: Bangladesh
Vetiver Fragrance, Blue Multi-Use Hygiene Liquid
Ethyl Alcohol Percentage: 70%
QTY.- 5 LITRES
FOR HOME & OFFICE USE
Description
Product Description
A natural hand sanitizer and powerful germ killer that keeps hands fresh and clean on-the-go with a great fragrance with the greatness of essential Ingredients: Mandarin Essential Oil Vetiver Essential Oil Grain Alcohol Honey Glycerin Aqua Base Q.S. Usage: Make sure all Organic matter is removed from Hands. Apply a dime-sized amount of the sanitizer on the palm of one hand & rub both hands together covering all surfaces of hands & fingers. Rub until the sanitizer is completely absorbed.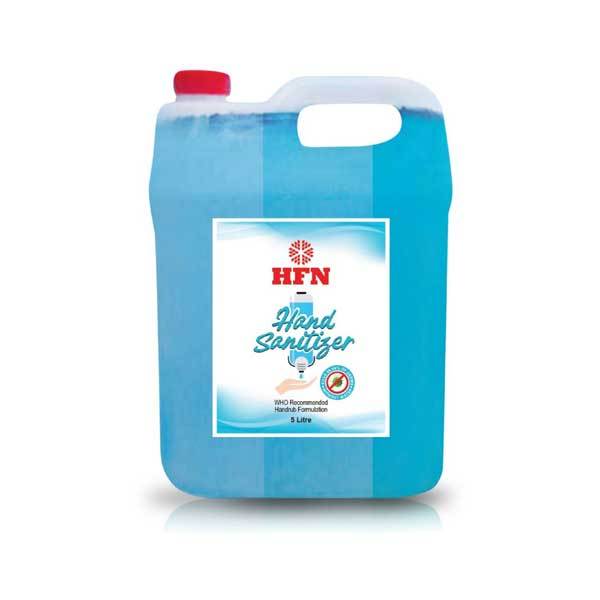 Ethyl Alcohol Antiseptic Solution Hand Sanitizer Lemon Flavor 5 LTR
The solution contains 70% ethyl alcohol, an Antibacterial hand sanitizer  Cleaning hands and is not water-based. To elevate the protection from bacteria for you and your family.
The sanitizer cleanses your hands, maintaining hand hygiene in place of soap and water. It fights against germs and kills bacteria for clean hygienic hands.
The natural formulation makes it suitable for all skin types. It keeps germs away from you and is suitable for the complete family.
Usage-Rub enough product of solution on palm back of hands fingernails & grooves briskly until dry or as directed by the registered medical practitioner.